Smart Tracking
Our revolutionary Smart Tracking system allows us, and you, to track your order through the entire process – from concept to creation to printing and shipping. At Planet, we give you complete transparency into your order so you have total confidence that we'll deliver what we say we will.
1. Prototyping

We can cut and deliver a tangible sample to you quickly.

2. REVIEW / REFINE

Review the samples with your team and refine any issues with your designs.

3. PRODUCTION

Our plant runs 24/7, enabling us to get your order out quickly.

4. SOFTWARE INTEGRATED TRACKING

Track your order through the entire production run, from start to finish.
---
Execute your projects with confidence, knowing you have the uncompromising support and experience of our team behind you.
At Planet, we deliver a personalized experience like no other. You get a responsive team, dedicated to ensuring your success. We're available and accessible anytime you need to discuss your order. Our production process integrates technology, a large, state-of- the-art production facility and passionate people dedicated to delivering outstanding products and services.
---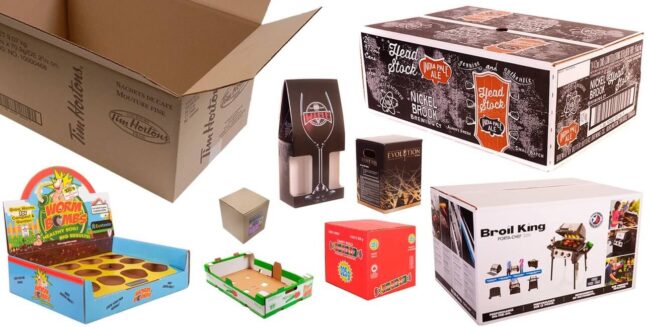 Want to explore our products?
Planet Paper provides much more than just boxes
With over 50 years in the industry, we have developed a solid reputation for product quality and service second to none. Our team is committed to your success and are always ready and eager to handle any of your packaging needs.
Our 150,000 square foot facility runs 24/7, producing high-quality products for an extensive range of clients in Canada, United States and Mexico. If you need to pack, ship or display, we have a solution for your needs. Contact us to learn more.
More than just Boxes
From boxes to award-winning, interactive displays, there's no limit to what we can do. Contact us today and let us tell you how we're different.
Why work with Planet Paper box?

---
We put our customers first – your requirements and needs are our first priority.
We manage the every step of the process for you – we handle the process for you so you're confident it will be done correctly and on time.

We do everything in-house – all of our capabilities are in-house. We never outsource, which gives us control over the quality and speed of every part of our process – from manufacturing to shipping and delivery.

We use technology – our software and systems give us real-time visual insight into your order, so nothing slips through the cracks. Any changes can be done in-house, quickly and easily.
We are responsive – no other company can offer you the same level of responsiveness, production turn-around time or personal attention that we do.
---
Planet Paper Box by numbers
Accept nothing but the highest standard of care.