Paper packaging made in Canada is edging closer to a national average of 80% recycled content.
According to the industry's latest survey of mills that produce board or paper that's made into boxes, bags and cartons, the average recycled content of domestic shipments is now 77 per cent. That's 1% higher than in the last survey in 2014 but 30% higher than it was back in 1990.
"The 77 per cent is an average over three different packaging grades," says the executive director of the industry's environmental council, John Mullinder, "but, in fact, most boxes and cartons made in Canada are 100 per cent recycled content. That's the way the mills were built."
The overall industry average comes down because a few mills blend recycled material with sawmill residues (chips, shavings, and sawdust left over from lumber operations) and three mills use sawmill residues or freshly-cut trees. The average recycled content of a corrugated shipping box is now 83% (up 3%) and a boxboard or paperboard carton 73 per cent (no change).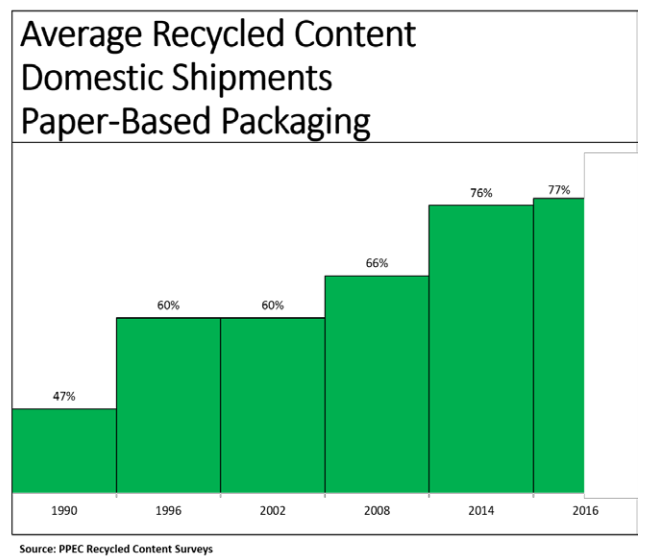 Source : www.canadianpackaging.com