Known all over the world as the brand parents trust when it comes to baby health and wellness, Johnson's Baby just went through a reset that included a 70% reduction in the number of bottle and closure styles.
For the first time in its long and notable history, Johnson & Johnson recently re-staged an entire line of products on a global basis. But it wasn't just any line of products. It was a brand called JOHNSON'S® Baby. And even though J&J owns such well-known brands as Tylenol, Aveeno, Neutrogena, and Listerine, it doesn't get any more iconic than Johnson's Baby.
"The magnitude of this whole thing can hardly be overstated," says David Smith, PhD, Vice President of Global Packaging Development at New Brunswick, NJ-based J&J. "I say that for two reasons. First, this brand is absolutely foundational where this company is concerned. It's almost as if Johnson's Baby is Johnson & Johnson. And second, from day one this was a global project. We've done plenty of things regionally, but this was about how Johnson's Baby was going to look across the globe."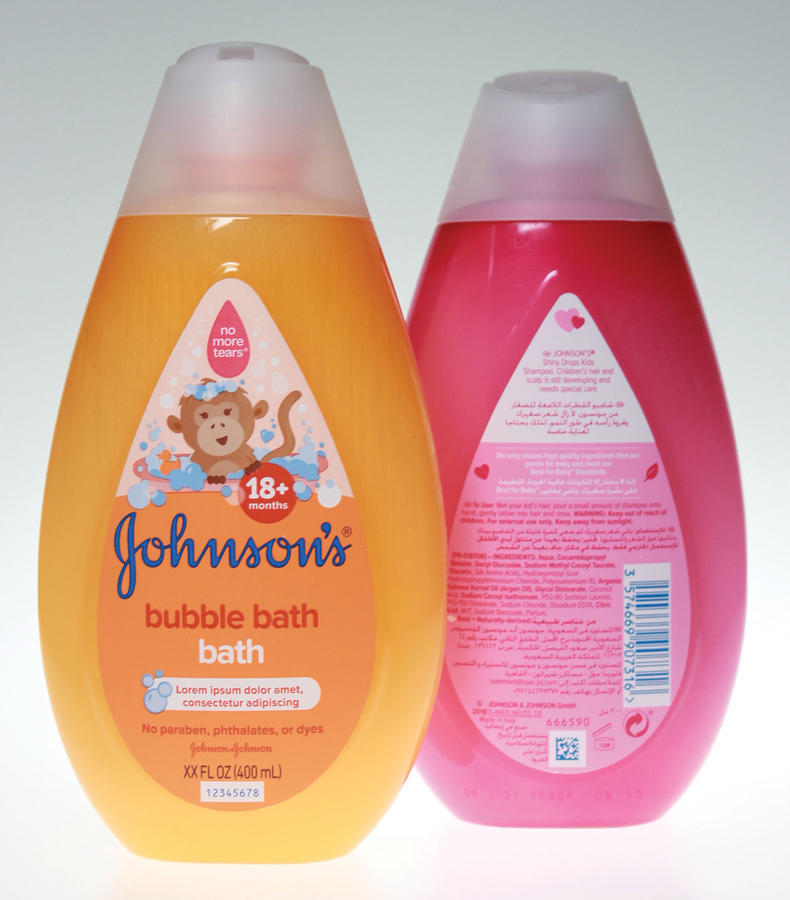 The back story to this transformation runs along these lines. For nearly 125 years, Johnson's Baby—shampoos, washes, lotions—grew to become the most popular baby brand in the world, with sales in more than 140 countries. To reach this size and scope, the brand developed regionally, leading to 470 products, 293 formulas, and 102 different types of bottles and closures. This resulted in complex business structures, cumbersome supply chains, and a multitude of formulations around the world—all of which prevented the brand from adapting to the shifting preferences of today's millennial moms and dads. As niche baby brands began expanding their market share, something significant within J&J had to happen.
The restructuring of the brand included streamlining operations, simplifying the supply chain, paring back ingredient lists, and creating updated and globalized formulations based on cutting-edge science as well as parental preferences.
"We started by building deep consumer insights into the brand," says France Depaix, J&J Senior Director of Packaging Development R&D Global Baby & EMEA region, who led the packaging transformation from her office in France. Much of this insight came by way of J&J's Consumer Experience Centers, or CXCs as they're called. There's one in Skillman, NJ; one in Val de Reuil, France; and one in Shanghai, China.
"These are settings where the consumer can really show us and talk with us about what it's like to interact with our products and their baby," says Smith. "And we learned a ton—including the fact that moms and dads don't like taking their hands off the baby any more than is necessary when they're changing or bathing them. Of course they don't, not when the baby is naturally squirming and wet. So, in many cases we've added pumps, which permit one-handed use of the container while the other hand stays attached to the baby. Overall, it's just a much more ergonomic design, because we looked carefully at how the package is used across the entire portfolio to then determine the best package design."
Global solutions
Armed with consumer insight, says Depaix, "We then implemented global solutions with global suppliers. The model was not to reinvent the wheel in multiple markets but rather to develop once and deploy globally."
The results are impressive, including a 23% reduction in SKUs, a 70% reduction in bottle and closure styles, an 89% reduction in the number of packaging suppliers, a reduction of ingredients by 60%, and a reduction of formulas by 49%. The simplified portfolio has decreased cost while increasing speed to market and overall customer responsiveness. Consumer testing was also performed all along the process to guarantee delivery on consumer preferred packaging solutions.
To pull it off, the packaging innovation team enrolled a cross-functional team of J&J stakeholders—marketing, supply chain, design, R&D, and procurement as well as packaging professionals—to ensure from day one of the project that a truly end-to-end supply chain approach would be taken. The next step was to seek technical design concepts from bottle, pump, and cap suppliers around the world. Finally, the list of suppliers was narrowed to just three—Alpla for the bottles, Aptar for the pumps, and RPC for the caps. These suppliers joined the J&J packaging innovation team in what is believed to be a first-in-the-industry supplier workshop, where competing suppliers focused on true collaboration and partnership.
"We practically locked ourselves in a room in Switzerland for a solid week as bottles, pumps, and caps were designed," says Depaix. "Actually 'co-designed' would be more accurate. We wanted to make sure each of the major packaging components complemented the other two, so they were all designed simultaneously and collaboratively. One of the challenges, of course, was getting the three supplier companies to get comfortable sharing their insight with their competitors. It was unlike anything we'd ever done before. In one week we accomplished what typically would have taken months of back-and-forth between suppliers, design, marketing, supply chain, and procurement."
The team set a record for production mold development—15 months from design freeze to production. The same three suppliers are continuing to work hand in hand with J&J as the team moves out of the design phase and into phase two: delivery of packaging components to the 35 or so manufacturing lines where Johnson Baby products are filled around the world. This spirit of partnership, says Depaix, paid huge dividends. "When you have that kind of trust at the foundation of a project, especially one this enormous, it's amazing how much more efficiently you can marshal your combined resources," says Depaix. "You quickly highlight issues that need to be addressed and tackle them together. There's no finger pointing going on. It's a simple matter of determining what is needed from either the J&J side or the supplier side to solve an issue together."
Depaix also points out how important it was that the three main suppliers were able to not only work closely with J&J throughout the intense and abbreviated development period but also that they be globally represented from a manufacturing standpoint. "If they didn't have a global framework they wouldn't have the manufacturing sites in the places we need for production of the packaging components," says Depaix.
From 102 to 29
Before the transformation, looking at bottles, caps, and pumps, the Johnson's Baby line consisted of a total of 102 unique items. Now that number is 29—19 bottles, four custom pumps, and six caps. The caps are all injection molded PP. The pumps are a combination of plastic materials. Of the portfolio (19 bottle shapes in total), 80% in annual volume are injection stretch blow molded of PET and 20% are extrusion blown of HDPE.
"Another thing we standardized on," says Depaix, "is how PET bottles are made. Before it was a mix of single-stage and two-stage reheat-and-blow, depending on a region's preference. Now it's all two-stage reheat-and-blow. Among the benefits that brings us is the ability to harmonize our preforms and consolidate all of our purchasing with a single preform supplier."
One final detail worth noting where the disc top and flip-top caps are concerned is that the J&J team incorporated a quality seal innovation in the form of a tamper-evident band into the cap design to deliver on best for Baby standards.
As for pressure-sensitive PE labels, once again a single global supplier was selected for the 24 labels used around the world: CCL Label. Depaix also points out that, knowing how disruptions in the local supply of resins can quickly become a problem, "We qualified more than one grade of resin for all of the plastic packaging components, including labels. That way we know there is a backup we can use in any part of the world if circumstances require it."
The new packaging began reaching store shelves in North America in July. India and China are next, followed by Europe and then Latin America. Looking back at the project now that the redesigned containers are actually making their way onto retail shelves and the homes of consumers, Smith is practically speechless.
"It's a stunning reduction in complexity," says Smith. "Just think about it in these terms. We now rely on 125 molds instead of 700. And it's not like the consumer was gaining any advantage or convenience back when we had such a bewildering variety of packaging shapes and sizes. So why not weed out such supply chain complexity?"
Depaix couldn't agree more. And while she's the first to admit that plenty of other Consumer Packaged Goods companies have gone through similar restaging exercises, "Very few relaunch at virtually the same time in four different regions," she says. "And very few relaunch on a timeline like ours. The pace at which the project unfolded—design phase to production in 15 months—is just about unheard of. Our suppliers tell us that best in class for such a project is usually more like 24 months, and the average is in the range of 36 months. It could never have been accomplished without great collaboration internally and externally, a passionate packaging team challenging everything they do to accelerate and simplify, and a profound transformation of the way we develop packaging at J&J."
By Pat Reynolds, VP Editor Emeritus
Source : www.packworld.com